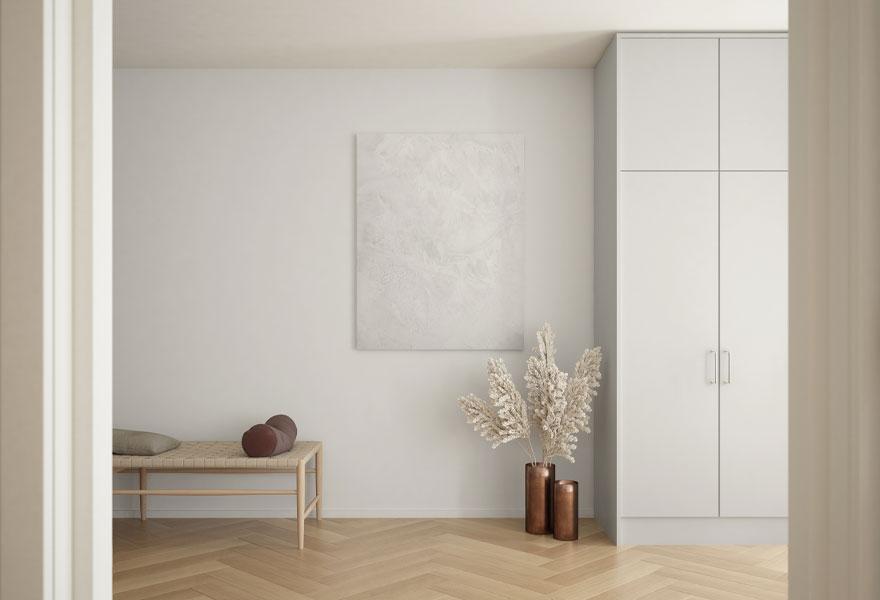 Newil&Bau apartments and their details are designed to be ready solutions. You only need to select your preferred interior design concept from the options our interior designers have created. To make everyday life easier, there is also a selection of practical extra features available for the Newil&Bau interior design concepts. You can choose the features for your interior design according to your preferences and needs.
However, if you want to have additional alteration work done in your apartment, outside of the interior design concepts, the work can be planned after you have purchased the apartment and by a site-specifically determined date.
The process of additional alteration work
After the deal has been finalised, the process of additional alteration work is as follows:
1. Make a list of the additional alteration work you want to have done. You can also commission our interior design architect for design work (consultation is €139,5/hour).
2. You will be given an offer on the additional alteration work that can be implemented.
3. You can either accept or reject the offer.