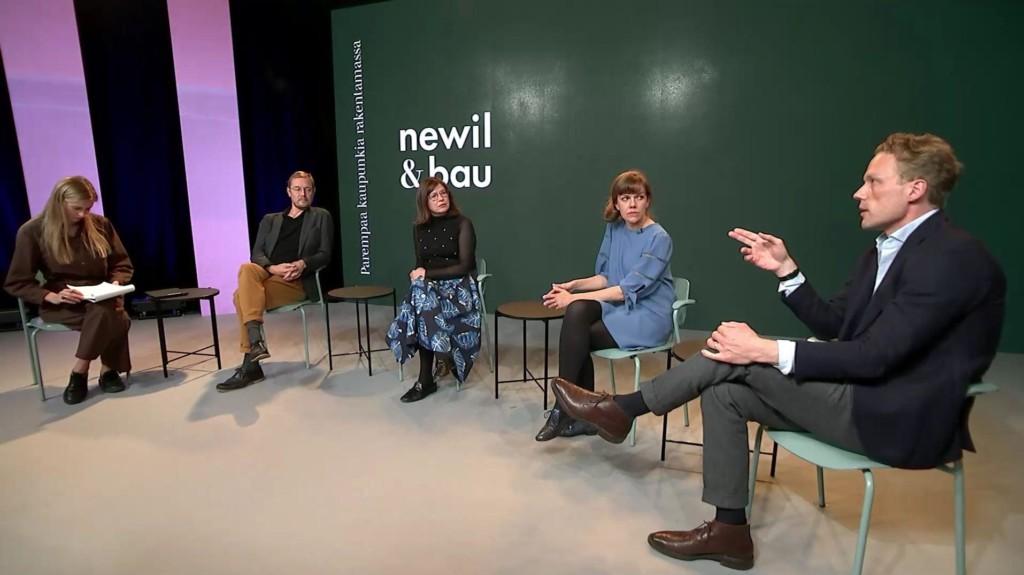 Building a better city – Watch the webinar!
Newil&Bau presented Meander as part of the Building a Better City virtual seminar on 15 September 2021. People invited to attend the panel at the event included Anni Sinnemäki who is the city Helsinki's Deputy Mayor for Urban Environment, Chief Design Officer Hanna Harris, and Architect Samuli Woolston.
Through a video connection, the event was also attended by Steven Holl, known as the architect of Kiasma. Holl spoke about the creative process for Meander and his relationship with Finland, Helsinki, and Alvar Aalto.
If your schedules did not line up with the seminar, you can click the link below to watch the seminar at a time best suited for you.
Opening words
Anni Korkman, Helsinki Design Week
Meander creates a better city environment in Töölö
Petri Ylivuori, Newil&Bau
The design philosophy of Meander
Steven Holl, Steven Holl Architects
Panel on the theme of building a better city
Anni Sinnemäki, Hanna Harris, Samuli Woolston and Petri Ylivuori