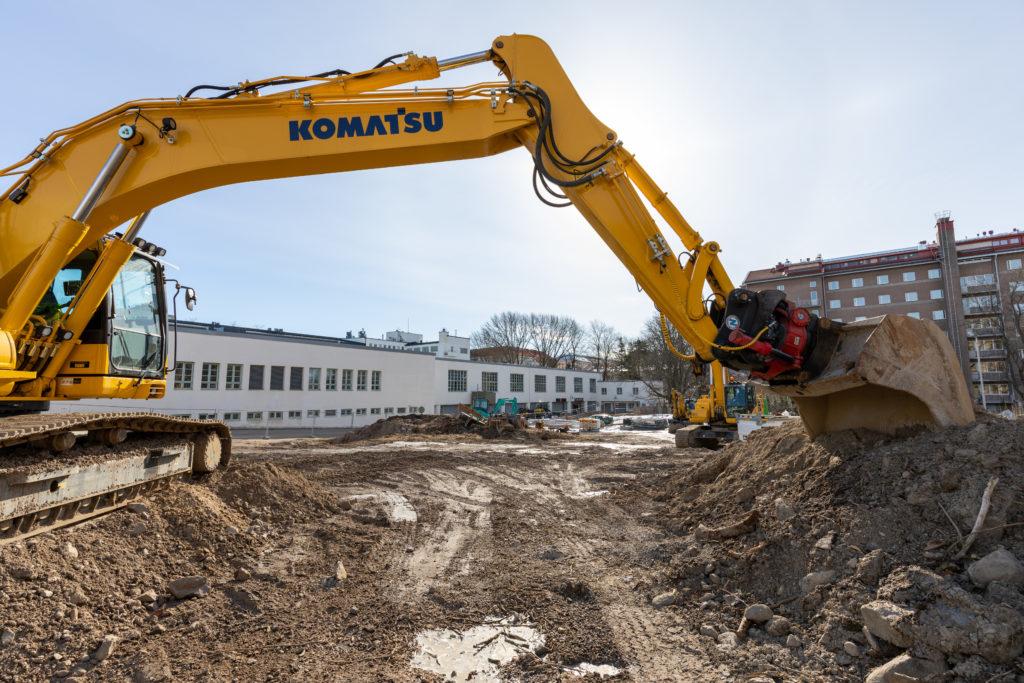 Construction of Meander apartment building has begun in Töölö
The long wait came to an end when construction work on the Meander building began in March. The popularity of Steven Holl X Newil & Bau collaboration exceeded all expectations and the apartments were booked through a raffle, where more than 1,500 tickets were submitted for the 117 apartments.

The framework on the building will begin in June, from which point the shape of the house will begin to show on the site. The curved shapes inspired by meandering river envisioned by architect Steven Holl are created on the site as a casting in place. The rising roof will be in place in the fall of 2023 and residents will be able to move in the fall of 2024.

Steven Holl Architects is supported by Professor Pentti Kareoja and project architect Pauli Terho from Ark-house Arkkitehdit Oy as the local chief designer in Finland. The yard plans have been developed together with VSU Landscape Architects Oy's Outi Palosaari and Minna Raassina, and the interior design partner is the internationally acclaimed Suunnittelutoimisto Fyra Oy. The main contractor for the site is SSA Rakennus Oy, which has built the VALO Hotel & Work complex on Mannerheimintie, among other places.
Meander's apartments are fully booked. If you are interested in any vacant apartments, visit Meanderasunnot.fi. Cancelled reservations are sold to the fastest buyer.