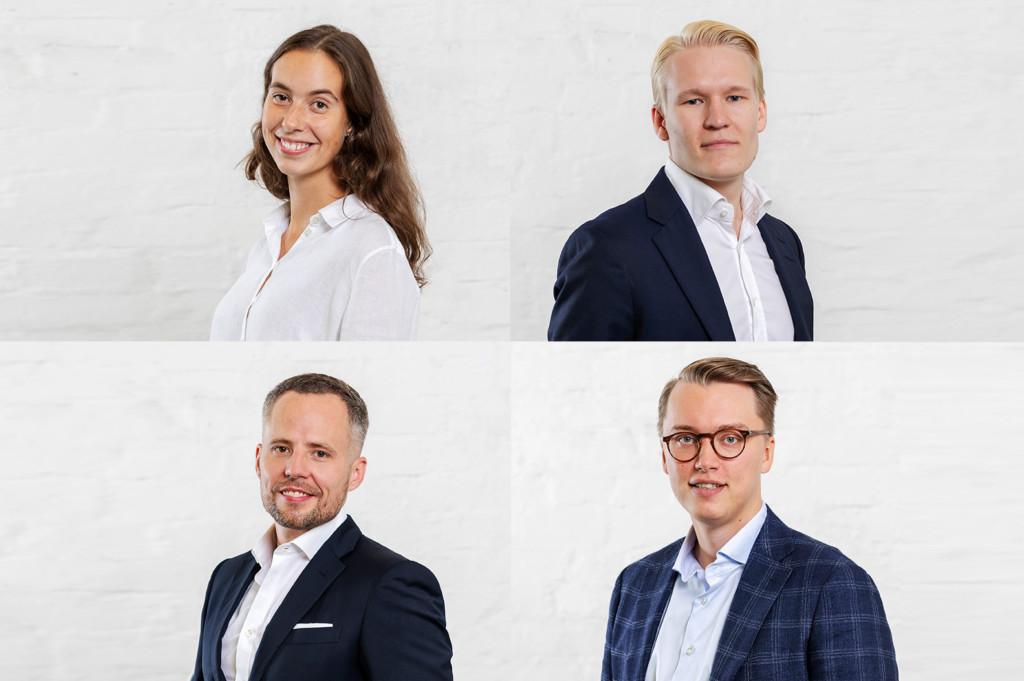 Four new professionals to enhance Newil&Bau's competence
In early autumn, the Newil&Bau team grew to be 13 members and the new people bring with them plenty of competence, growth potential and good energy! Welcome, Ville, Janne, Joanna, and Matias!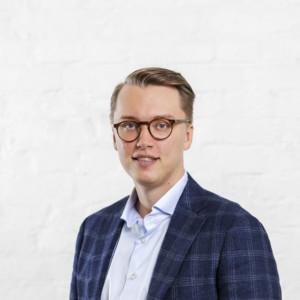 Ville Vänttinen has taken up his duties as Head of Project Development at Newil&Bau and he is also responsible for the company's land acquisition and project development. Ville came to Newil&Bau from Lehto Group Oyj. He has a Master's degree in Economic Sciences.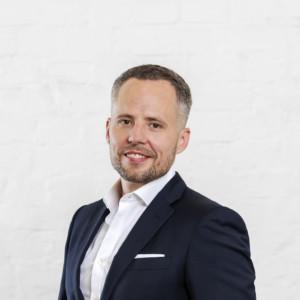 Janne Klix has joined the sales and marketing team as Newil&Bau's Digital Sales Manager and is responsible for apartment sales and Newil&Bau's digital customer path. Since his background is at Nespresso Professional Finland and in being a startup entrepreneur, Janne has over fifteen years of experience in sales, development of business operations and products. Janne is passionate about creating high-quality products and customer experiences. Janne was impressed by the Newil&Bau entrepreneurs' competence and drive to make excellent apartment products with a customer-oriented approach.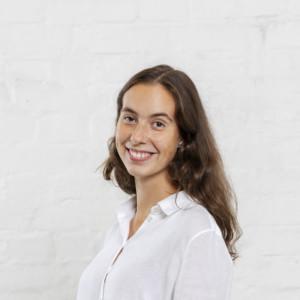 Joanna Järvi has taken up her duties at Newil&Bau as Customer Experience Specialist and her areas of responsibility include customer service and sales support. Joanna's occupational background is in the customer service and sales of different sectors. As Joanna has always been interested in apartments and interior design, she was impressed by Newil&Bau's aesthetic nature, focus on customers, and passion for design.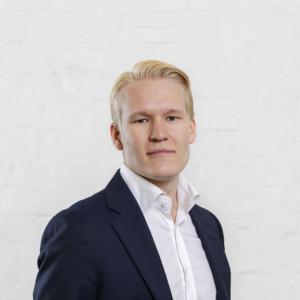 Matias Lehtinen has started at Newil&Bau as Strategy & Investments Trainee. Matias assists in the production of investment calculations, drawing of investment presentations, and development of the company's business model. Matias' background is in investment banking and the financing studies at Aalto University.
"The development of human-focused apartment products begins with the competent and committed people in our team who share our passion. It is excellent that our customers appreciate beautiful and durable apartment design, and it is even more excellent that we have found the right persons who have the knowledge, skills and commitment to make the designs a reality," says Newil&Bau CEO Petri Ylivuori.